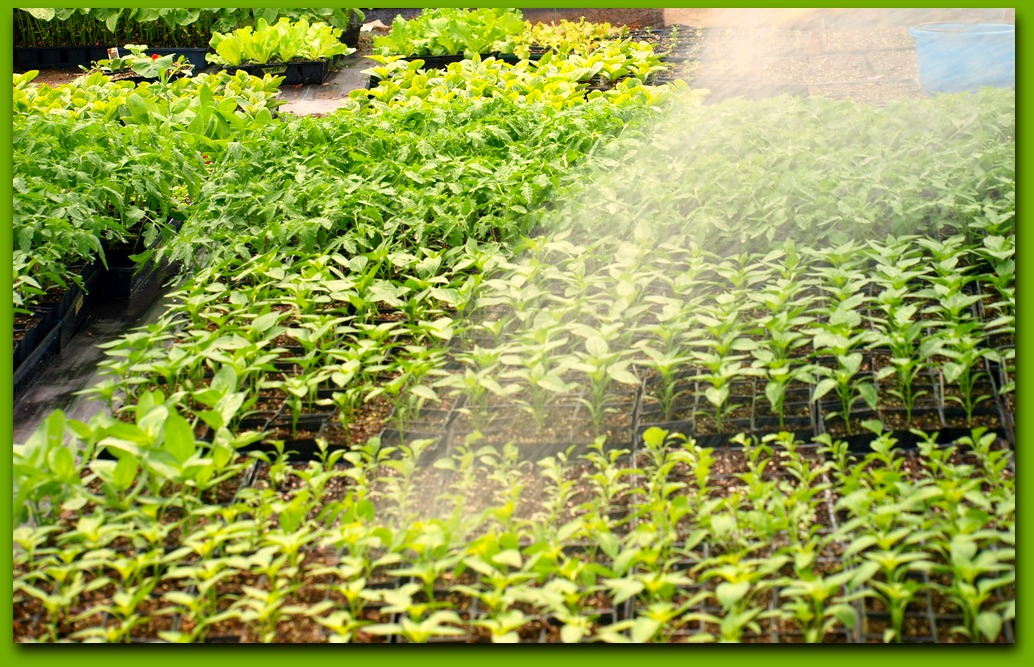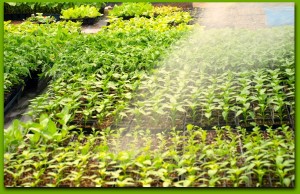 Gratitude.
Everywhere I look, I see signs of hope through new growth – both literally and figuratively. I am so grateful to witness it all from a front seat. I am grateful that I have all of you that I communicate with, it forces me to take some time and process everything that I experience day to day in order to effectively pass along the information. These past couple weeks have been a whirlwind. I knew I needed to sit down and write – but what will I write about? I needed to center myself and reflect because I had been too busy, kind of like gulping down your food too quickly, it never gets properly digested. So my first thought was how grateful I am that I am forced to take the time to properly digest all that is meant to nourish my life.

While I was reflecting, I suddenly remembered that I hadn't watered my seeds the past 2 days because I got so busy. Yikes! I ran to tend to them before I forgot yet again thinking "so much for reflecting, Alicia!". Yet as I watered them, I grew excited as I saw the tiny little green stems poking through the dirt. It never fails to induce awe from deep within when a tiny little seed buried under ground pushes through the Earth with new growth, springing to life. To me it is the ultimate symbol of hope. It was in that moment of awe that I had my "ah-ha"! Those itty bitty, tiny little green specs poking through the dirt piled on top of them were symbolic of all that was happening in my life at the moment.
When I first took that leap of faith to follow my passion, I had no idea where it would go or really what I was doing. All I had was a whole lot of passion. The first year was about burying myself in work – schoolwork, business plans, financial plans, curriculum development, and website building. It was hard. Especially for my creative, carefree, dreamer mind. The seed was planted. My family, friends, and even strangers all showered that seed by believing in how big and beautiful that seed would one day become, even if I couldn't see it from underground.
Today, I am seeing the green sprouting through bringing with it the hope and promise of something beautiful and nourishing.
Our Jr Chefs have completed their Winter Community Outreach projects – they were wildly successful and I was able to see new growth in each participant. I also feel that we were successful in planting seeds to spread our message through those that were on the receiving end.
Nourish My Soul's Board Of Directors is growing and coming together as an amazing team of passionate experts that are taking us to the next level. They have acted as the fertilizer to make us grow stronger and faster than anyone could have imagined.
The community has responded by shining light on us, helping more people find us even through the darkness. We are so fortunate to be able to work with so many amazing people and organizations, bringing our expertise to the collective table to find new solutions to the numerous unsolved problems facing the health and well being of every community. Sometimes I catch myself in meetings thinking how fortunate I am to be sitting with such incredible people.
And last, but not least is my strongest sprout, the one that takes my breath away when I see how much it has grown – From The Ground UP. Over the past couple weeks, I have had the good fortune of seeing many of the alumni from the program, most of them were founding members. They have gone to college, but their dedication continues to grow. They have, on their own, planned programs to complete this summer. They are committed to the success of From The Ground UP and are planning fundraisers to make sure high school students all around will have access to this program. They chose to attend the Just Food conference to learn how to improve their work. They are not paid, I did not tell them to do these things. That is just the amazing type of people they have become.
For this I am grateful. I am grateful that I made the choice to be true to my passion. I am grateful that people around me believed in me. I am grateful that every single person I have worked with over the past year have been so remarkable, each one leaving me better. I am grateful that I have a front seat to watch as our programs nourish the souls of each participant. I am grateful to see the work extend beyond my personal reach as the seeds we plant continue to grow and create seeds of their own.
This coming week I will post more about planting real seeds and getting your garden prepared, but in the meantime, continue to plant metaphoric seeds of love and kindness in this time of much hate filled political rhetoric.
[wysija_form id="2″]
---