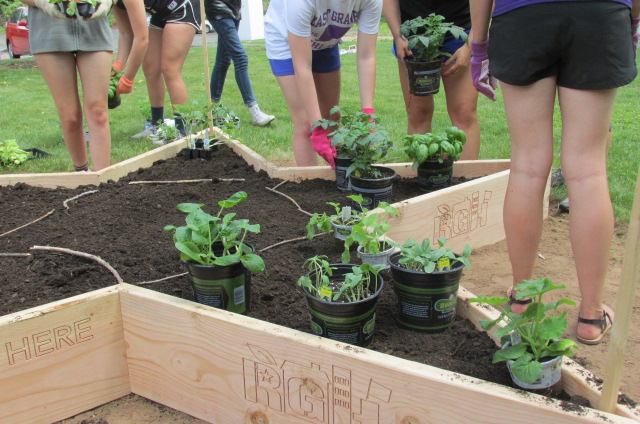 Resilience…Ya, that grows HERE!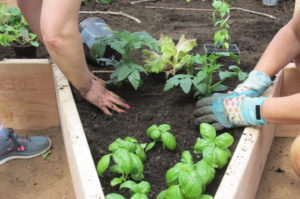 What a ride! This season is off to a great start, so many things happening for Nourish My Soul – it is hard to believe that this is our first "Official" year. Our From The Ground UP alumni launched their Farmers Market and their opening day was a huge success. It was great to log onto Facebook and see a newsfeed filled with the sunflower logo as people posted reminders to come to the market. It reminded me how powerful it is when people have an opportunity and space to come together as a community and just celebrate. Again, the power of food – bringing people together. I am so proud of these young people. They saw a need in their community and despite being busy, away at college, and miles apart from each other, they diligently put in the time and effort to make it happen. They could have chosen to use that time working at jobs that will help them pay for their college tuition, but instead they invested in something bigger than themselves – their community! Their resilience was evident when they faced many hurdles and had to prove to everyone that while they may be young, they are capable and passionate and have much to offer. Age does not determine ability, sometimes a fresh perspective is exactly what is needed.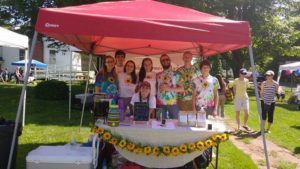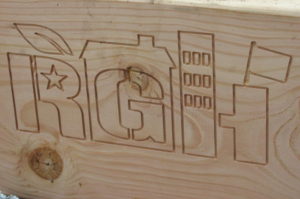 Another great success was our temporary garden build with the high school students for the Resilience Grows Here project we are partners in. We had a fantastic turn out for volunteers to help. Of course they were given the incentive of community service hours which is a graduation requirement, but they left with so much more than credit for their hours. We all arrived with nothing more on our agenda than to clean up the space, install a single raised bed, and plant some vegetables and herbs. These young people worked hard in the 90+ degrees of humidity. After the space was cleared, the bed built and installed, and the dirt filled in, it was time for the planting.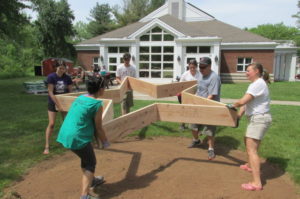 I don't know why I was surprised at what happened next, but it always takes me back when it happens. Food is magical. While we were all gathered around the garden bed, with our hands in the dirt a conversation was sparked. Why are we here today? Why a garden? Justine, our project leader dove right in with discussions about mental health. It was a truly moving conversation. Very casual, not a big deal. And yet, it WAS a big deal. We had made these young people feel safe enough to discuss a topic that is often taboo, something that we are not often comfortable being honest about. No one wants to be thought of as "crazy" and teenagers certainly don't want others to think they aren't "normal". But here, in the dirt, planting food, the conversation about mental health was normalized.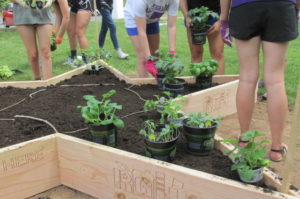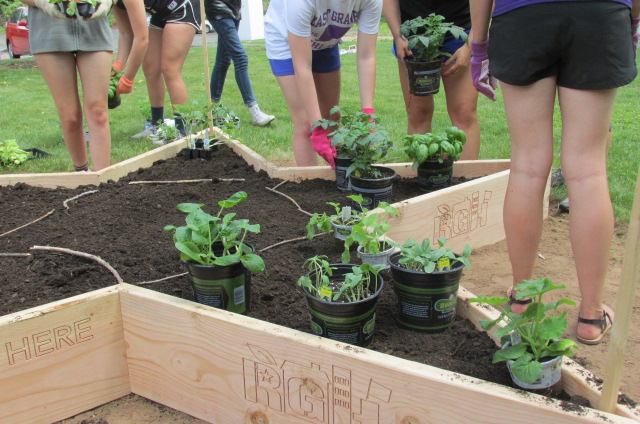 It was ok to say you struggle sometimes. It was reassuring to them to know they are not alone and that we all do, and how do we, as a community, help everyone to know that? How do we build resilience into every member of the community? This was one of those powerful moments that just happen. I witness them all the time while in the dirt, harvesting, cooking, or sitting at a table sharing food. Is it the food that holds the magic or is the magic in taking the time to just be with one another? I'm not sure, but that's ok – I am happy to just be a witness to it.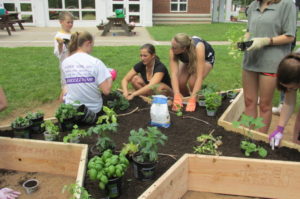 ---