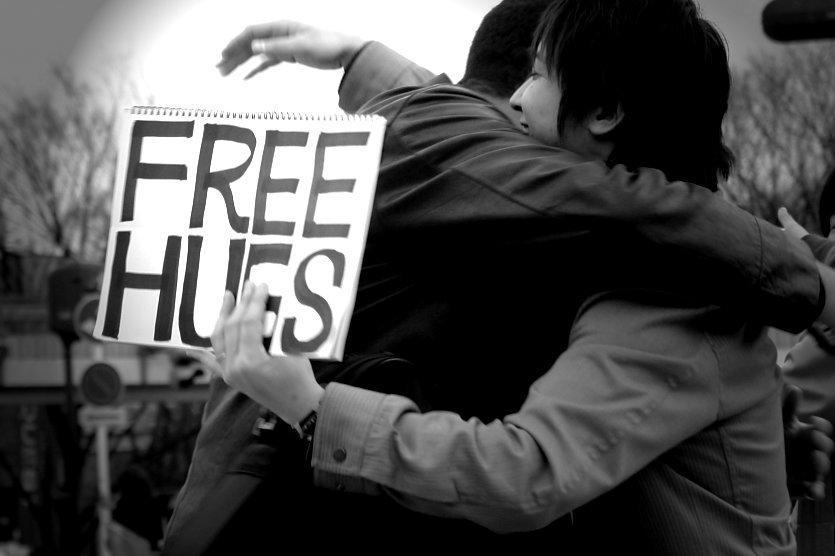 Life has been so busy, I haven't had time to post anything in quite some time…All that seemed to come to a halt last night and I found myself swirling in a space where time has slowed. I entered this space after first recovering from an intense blow to my stomach that knocked the wind out of me. This is what happens to me when I am feeling tremendous stress – usually the type of stress that you feel you have no control over. I have learned to identify the feeling quickly. This space serves an important purpose for me. It forces me to fully examine where I am, how I am feeling, and analyze my options. I am by nature comfortable in a state of optimism and love, so I work feverishly to get back to that state. Throughout the night, I meditated on what is happening in America, how to protect those most vulnerable, and how to move past the fear and anger towards a system that had allowed this to happen. So while I am by no means an expert, I thought I would share with you some of what surfaced and helped me move quickly from this stressed state and into empowerment.
I realize that this election is a symptom, a manifestation of what is making us sick. It has brought the illness out of the dark shadows where it was lurking and into broad daylight for the whole world to see. While it is always frightening to get a serious diagnosis, we can only fight what we know is there, what we can name, what we see.

Light is always brightest in the darkest room. The time is now for us to shine our light of love, because for many Americans it is pretty darn dark right now. Let's light it up. Need help lighting your match? Reach out to an ally, post on here, find others whom you can hold your match to help ignite your flame. If you see someone trying to extinguish someone else's light, stand up, speak out, and let your light burn bright.  Before we know it, there will be no more dark corners.

Do not retreat. I get that we all need time and space to heal our wounds, but do not feel you must do it alone. This is our call, our love warriors need to step up. Practice self care, know how to lean on others, take care of your fellow warriors but do not feel defeated. We don't have time for self pity. Our children are watching.
This week I was meant to post about some exciting things happening at Nourish My Soul, but that can wait until tomorrow. Today, let us all hug each other a little tighter, do a random act of kindness for a stranger, and spread the love we so desperately need right now. It might not feel like it, but we do have control – control over how we respond to each other.
---