Foodie Friday; Pumpkin Quesadillas
Our Jr chefs did a taste test of these Pumpkin Quesadillas for you! It is the season after all… They were a huge hit, so they are part of your Foodie Friday! Not only did the young chefs make these from scratch, but they took some creative liberties and changed up the recipe to improve it for you. Give it a try and let us know which version you make with your reviews. If you missed last week, we made Apple Pie Crepes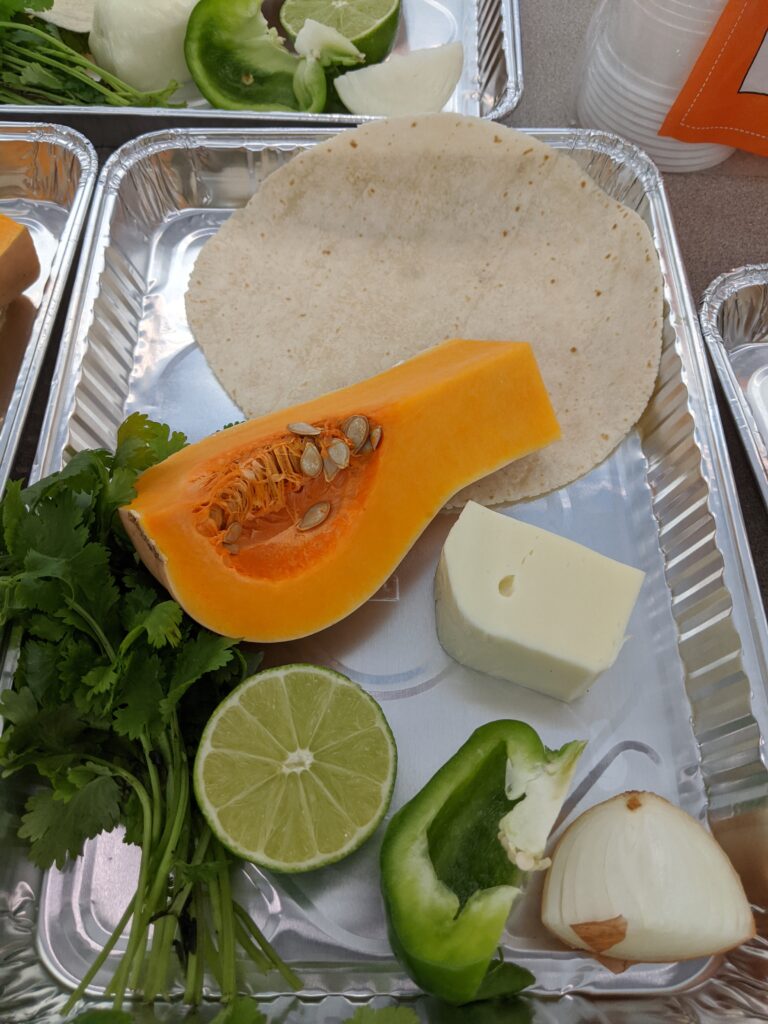 Pumpkin What?
Our Jr Chefs decided that their favorite way to eat pumpkin was pumpkin pie, so that led to a decision to add cinnamon to the recipe in an effort to bring in some of that pumpkin pie flavor. I wondered if they would like the results, but it was a huge hit! The spicy and sweet mixture worked really well! They each added varying amounts, so I don't have a specific amount to share with you. (For those who know me, you know that this is how I cook and I teach our young chefs to do this as well – alter as you go, use what you have, and make it to taste!) One Chef suggested it would taste great with sweet potato as well in place of pumpkin. We then got talking about including black beans with the sweet potato for extra protein. I guess we would have to change the name from pumpkin quesadillas to sweet potato quesadillas though! As you can see, there is a lot of wiggle room with this recipe to make it your own! Tell us what you come up with.
Conversation Starters
So what's a meal of Pumpkin Quesadillas without good conversation? I love sitting down and sharing a meal with others, it gives me the chance to REALLY get to know someone and for them to know me. Food is the one thing that all humans share a need for, every culture uses food as the center of everything. Humans bond over food. Use that time to grow deeper relationships through conversation. Maybe it is virtual. Maybe it is in person. Both are powerful.
"What surprising fact have you learned about yourself in the midst of this pandemic?"
I can't wait to hear your answer to this question. As for me, What has surprised me the most is how much I really love working with young people. I knew I liked it, but I didn't realize how much it really fueled me. How much working with and having meaningful conversations with young people really keeps me going. To say I have missed it is a huge understatement. I love the energy, ideas, honesty, and kindness that young people bring to my world. I have been surprised by the things I found didn't matter so much to me as well – like stylish clothes (This is a HUGE discovery – as I originally went to school for fashion design!!!), fancy restaurants, and shopping. What DOES matter to me that I have missed is not only the young people, but also feeding people – having friends and family over for a meal and making them feel loved and special. It is my love language and I have struggled with how to maintain it.
If a Ten Year Old Can Make it, So Can You!
Our Jr Chef class this season is primarily 10 yr old boys. Not only did they make the entire Pumpkin Quesadilla recipe from scratch (yes, they roasted their own squash – didn't use pumpkin because it is too difficult to cut) entirely on their own due to Covid, but they also did all their own dishes!! So start to finish, which included a lesson on knife cuts and flavor, they had the recipe made, kitchen cleaned up, meaningful conversations were had, and many actually ate it too, in under 2 hours. Ten year olds. So you CAN do this! You CAN make a healthy meal that the family will love! And fyi – your child is perfectly capable of helping not only cook, but also to clean up. Please, make them do it! Surprising fact: Many of our Jr Chefs actually ENJOY doing dishes. Make it fun. Keep it light. No power struggles. You will thank me later!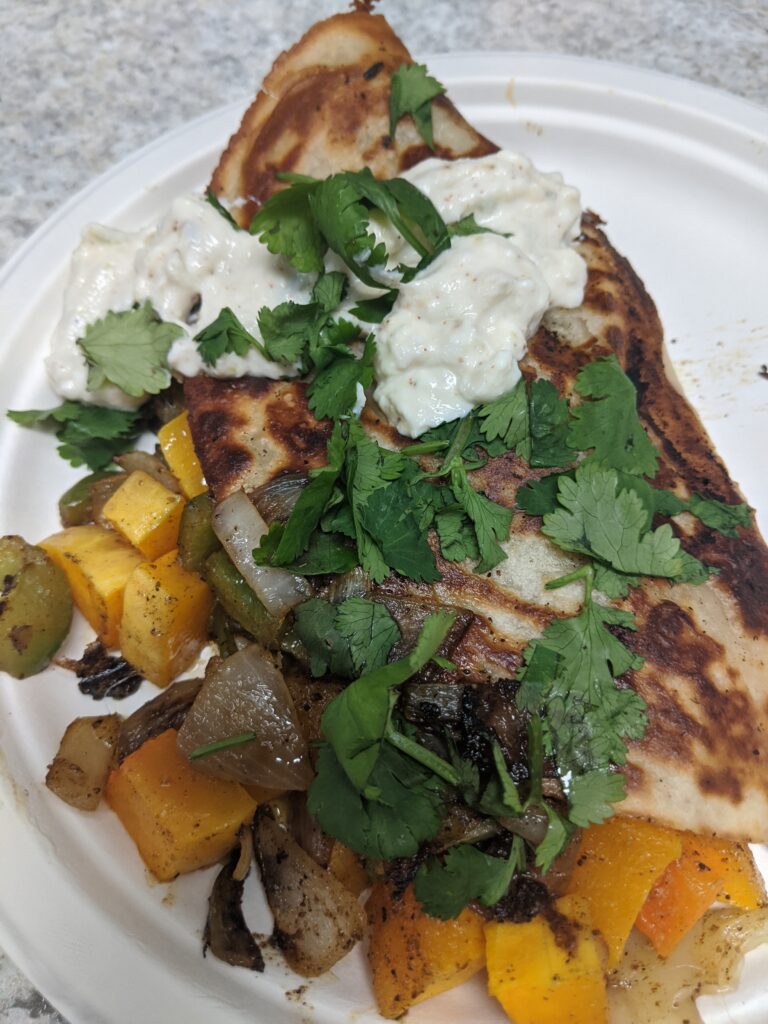 Enjoy the recipe
Let me know what you think!
With Love & Gratitude,
AnaAlicia
---