Talk To Me Tuesday; Braiding Sweetgrass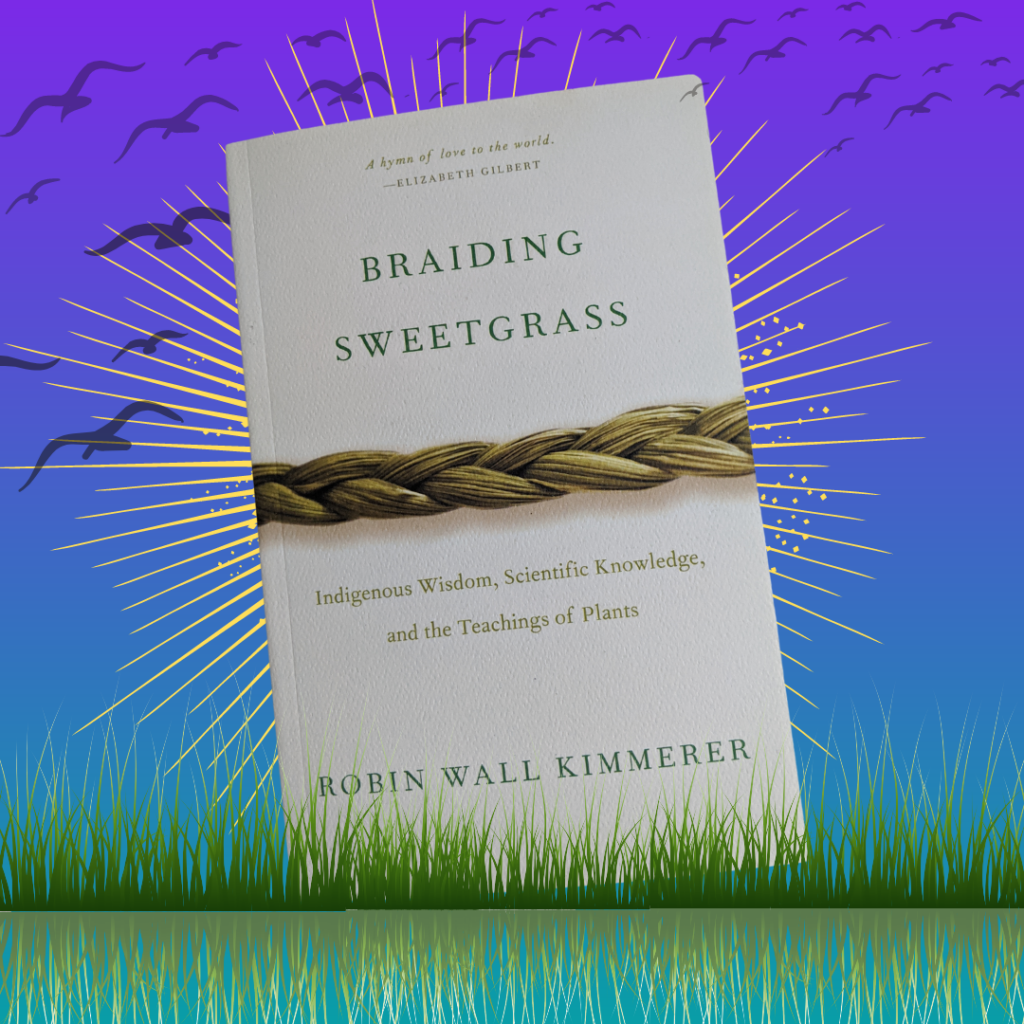 WOW! I recently finished reading Braiding Sweetgrass by Robin Wall Kimmerer. It was a love song to my soul! Braiding Sweetgrass put into words all that Nourish My Soul strives for; weaving together science with Indigenous knowledge using poetic stories that capture the essence of what it means to live a life of meaning. Listen below as I read an excerpt from the preface of the book and tell me what your reaction is.
If This Resonates With You….
Well, that means that you are our people! And we would love to have you be one of our first members to our online university in January. Details will be coming soon as we begin to unveil all the exciting details for this enormous undertaking! We want you to learn, grow, and support one another as we work towards building this NEW way we know is possible. I will be gifting a copy of Braiding Sweetgrass, with a message from me, to our first members. Stay tuned for that so you can be first in line!
Meanwhile
Lets start talking about the book. If you have a copy or have already read it, share with us some of your favorite parts. What will you hold on to after reading this? How did it change you? Personally, I have never highlighted a book so completely in all my years (and I do a lot of reading!). I am so excited about so many things in this book, I am bursting to talk to you about it. Talk to Me! I just might start reading it all over again to absorb more of it. (Ya, it is THAT good!)
*If you this excerpt excites you and you find yourself unable to get a copy of this book for yourself during these tough times, I have reserved a couple "community" copies to share and circulate. Just let me know and we will get you on the list!
With Love and Gratitude,
AnaAlicia
---