Foodie Friday; Heart Healthy Berry Crisp
This month, our Growing Healthy Kids class is focusing on Heart Healthy foods, kicking off with Stovetop Berry Crisp! Who says healthy can't be delicious?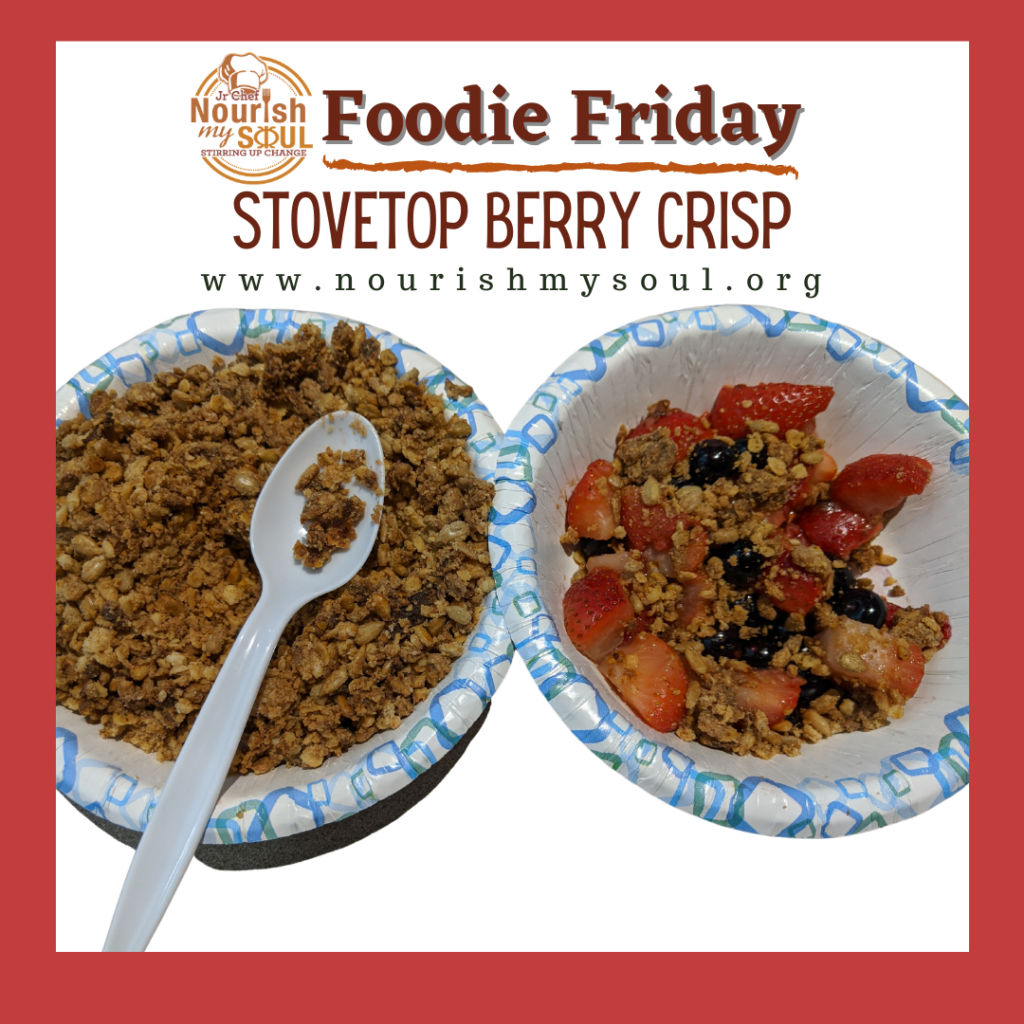 What Makes This Berry Crisp Heart Healthy?
It contains Oats in the streusel. Oats are a great source of fiber. One particular type of fiber, Beta-glucan, binds with cholesterol-rich bile acids in the intestine and transport them through the digestive tract and eventually out of the body. As many know, cholesterol is damaging to your heart, so oats clearing it out of your body keeps our hearts healthier.
Seeds in the Streusel. Seeds are high in magnesium, an electrolyte that helps lower blood pressure & keeps our heart beating regularly. Pretty important, right?!
Berries. Not only are they delicious, but they are high in antioxidants, which protect your cells from free radical damage. Berries are also anti-inflammatory. Inflammation is the number one cause for heart disease.
Stovetop Berry Crisp Tastes Good Too!
But don't just take my word for it, give it a try and let us know what you think!
With Love & Gratitude,
AnaAlicia
---