Foodie Friday; Vegetarian Chili
This week our Jr Chefs tested a Vegetarian Chili recipe with a few surprise ingredients that well really set your chili apart from the rest! We have been getting snow storm after snow storm here in New England, and this is the perfect recipe to have ready when you come in from shoveling or playing in the snow to warm you up from the inside out. It is full of rich flavors that add so much dimension – this is not your ordinary chili. You won't even miss the meat!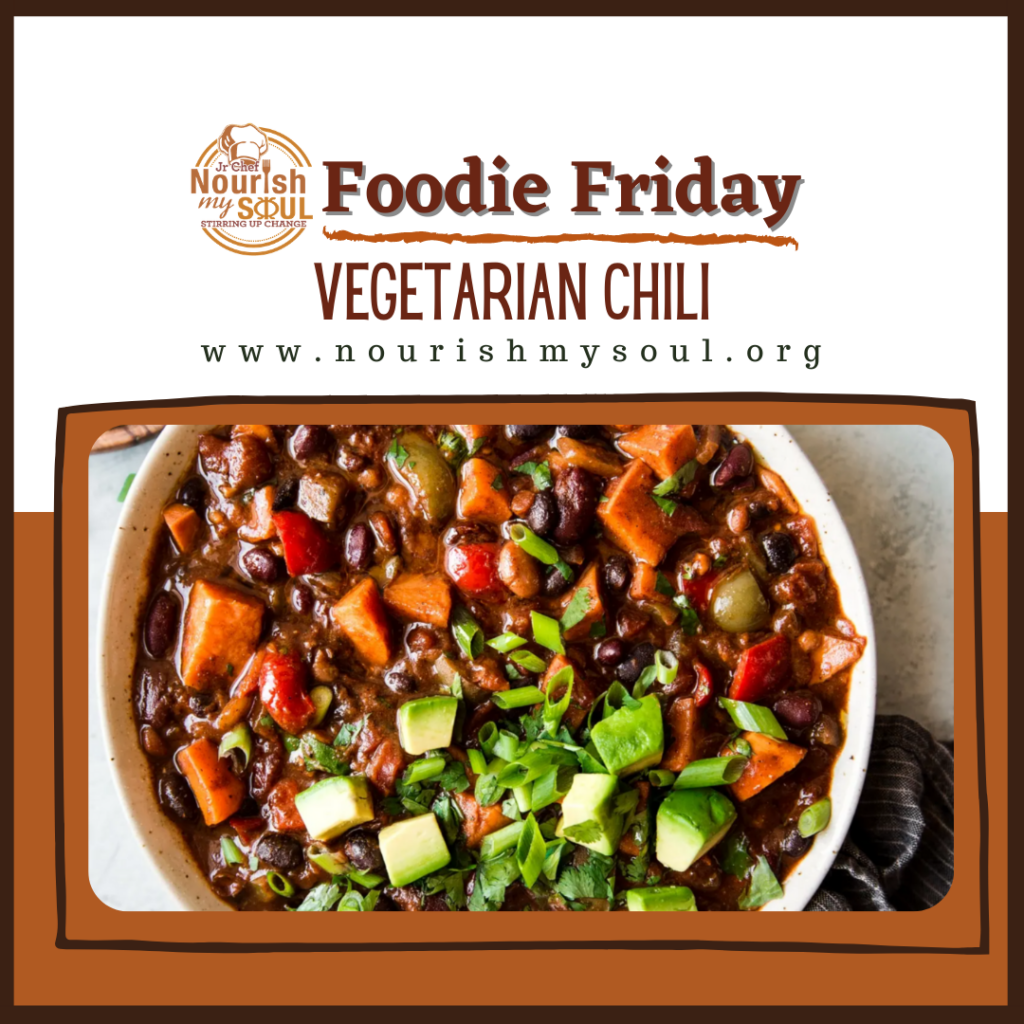 A Meal In Itself
While this chili is hearty enough to stand alone as a meal, feel free to pair it with a crusty bread or a cornbread recipe. It makes a great bowl cleaner to get every last little bit into your tummy! This recipe was made for our Jr Chefs to each make their own, so it serves about 2. If you have a larger family, you will want to double (or triple?) the recipe.
ENJOY!!
With Love & Gratitude,
AnaAlicia
---