Talk To Me Tuesday; Stop Feeling Stagnant
It's Ground Hog Day! Not only is this day known for determining how much longer our winter will be, but it also conjures up thoughts of the movie where the day is repeated over and over again. Sometimes life feels like that, we get stuck in a rut or a stagnant pond. Especially now, with COVID limiting our options and forcing us to make drastic changes to the way we normally do things.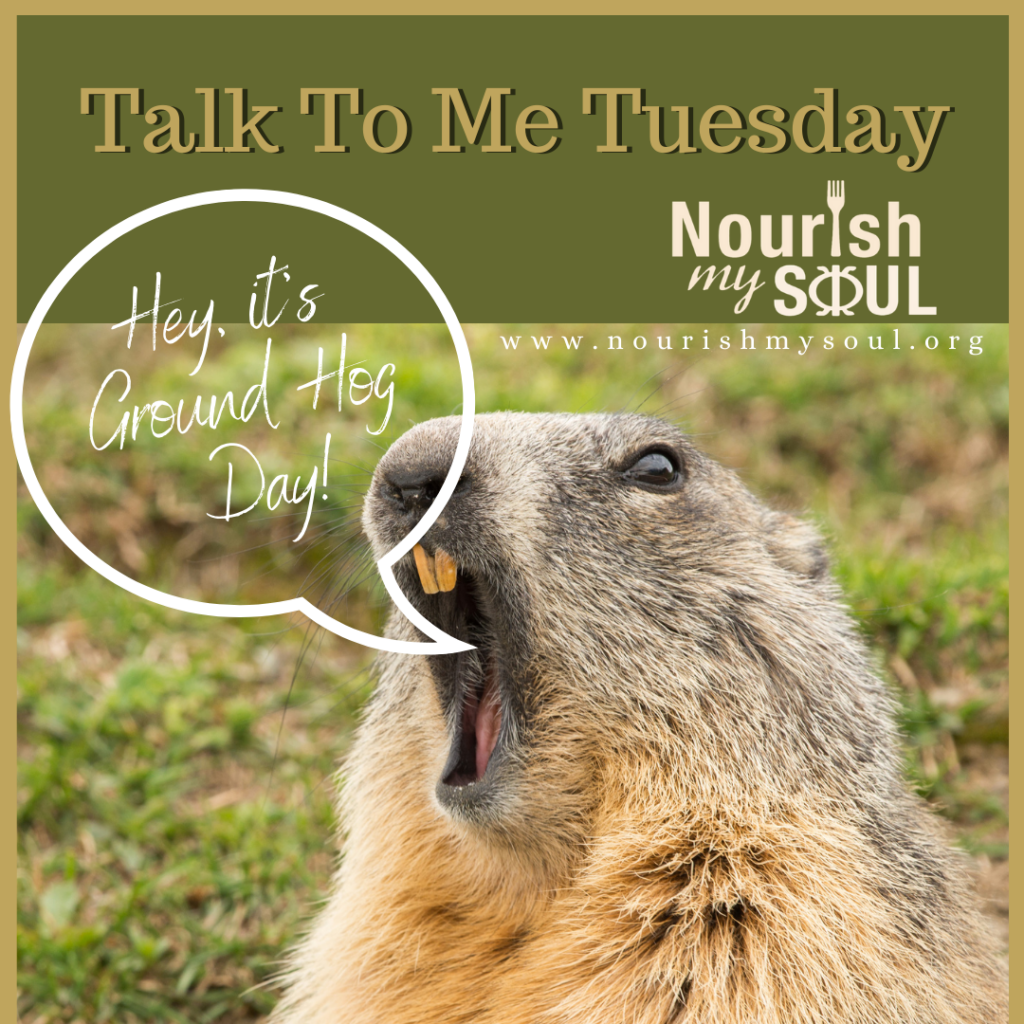 Are You Feeling Stuck Or As Though Your Life Is Stagnant?
Do you feel like you're stuck in a rut? Are you struggling in your relationships, career, friendships, or passion?
It's time to take action to fix the problem. You'll first want to identify the areas of your life that feel "off."
Take some time to reflect on what's bothering you and why. Once you know what's going on, it's easier to find a solution.
Having a Goal
It's important to have goals in all aspects of your life because it focuses your energy onto the big picture. When you have a purpose for your actions, you'll begin to see those little steps being important building blocks for your end goal. Your life won't seem so stale when you have your end goal in mind at all times.
Here are some tips for setting goals:
Make your goals attainable. If you have lofty goals, break them up into smaller pieces.
Write your goals down on paper and keep them handy.
Always state your goals in a positive fashion (i.e. "I will be free of smoke…" instead of: "I will stop smoking…")
Be as detailed as you can when planning out your goals step by step.
Fight the urge to procrastinate.
Take Action
Once you've discovered the areas of your life that need changing, and you have goals in mind, it's time to take action. When things have hit a point of stagnation there is no other choice you have but to take swift action.
Remember that you can think, plan, or worry all day long but it'll do nothing positive for your life if you don't act.
Here are some strategies to keep in mind as you put your goals into action:
Don't Hold Yourself Back. If you already know what's holding you back, it's time to fix the problem so you can take action. Is fear holding you back? If so, it'd be in your best interest to master your fears. A life full of stagnation because of fear will do more harm than good.
Be Consistent. Many people will crack down on changing their life and then drift back into a world of stagnation. Once you've started to take action, make sure it's consistent action. This is the only way you'll reach your life goals.
Right Now. You already have your plan in place and it's broken up into small pieces. Ask yourself what you can accomplish right now to put yourself a positive step closer toward your goal. It doesn't matter if you only have 15 minutes, there is sure to be something you can accomplish in that time period.
Take Time to Unwind. It's easy to get excited and eager about your new goals and dreams, but ensure you schedule some "me time" as well. You need to be able to get a good night's sleep and rejuvenate your body and mind. Otherwise, you risk physical and mental exhaustion, which will only bring you back to stagnation!
Take Notes. Be sure to take notes of your observations and tweak your actions along the way. Doing so will help you figure out what's working for you and what's not.
Picture Yourself Outside The Stagnant Water!
At the end of the day you should picture yourself having broken the chain of stagnation. Even if you're not quite there yet, it's important to remember that it's possible and likely when you're willing to change!
Need Help?
Step outside your comfort zone and join us for a community Virtual Trivia Night! Organized by our From The Ground UP leaders to help combat the isolation so many are feeling right now. This family friendly event is open to everyone, you must register in advance though so we can send you the link. Trivia Night will be the first in a monthly virtual gathering series for 2021 and will take place on Friday, February 19th at 7pm.
I really hope to see you there!
With Love & Gratitude,
AnaAlicia
---