Foodie Friday; Pineapple Salsa
This week has been COLD! Our youngest chefs in Growing Healthy Kids took a "trip" to the Caribbean to enjoy some tropical foods while dreaming of warmer days to come. We made Pineapple Salsa and talked about why different parts of the world eat different foods (hint: because of weather, growing conditions, and land/water access!) Our young chefs were shocked to realize that pineapples don't actually grow here in CT, especially because we see them all the time in our grocery stores! This was a fantastic foundational conversation to build on regarding food systems and access as they grow through our programs.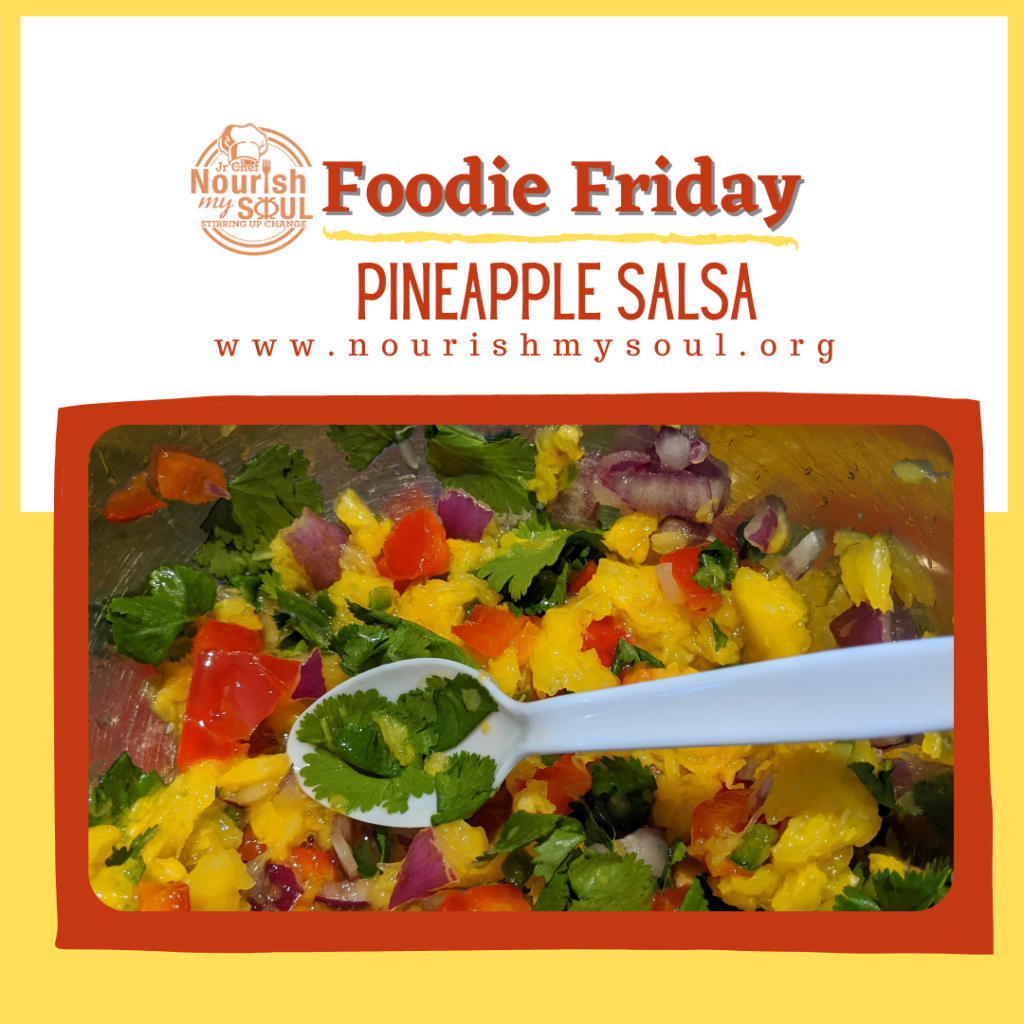 Simple & Delicious!
What more could you ask for? Our young chefs whipped this Pineapple Salsa up in no time – getting so much practice with their knife skills. They were even able to practice safe food handling with jalapenos. It is so important to wash your hands and everything that came into contact with the jalapeno thoroughly – otherwise the pain will strike! I am happy to report that everyone followed this direction well and there were no burning eyes! Well, that's not entirely true – the onions got our eyes watering, but nothing a like a jalapeno in the eye.
The taste made us feel like we were in the tropics, enjoying some sunshine. It will have to do for now until our days warm up here in CT. I highly recommend giving it a try to bring you a little closer to the feeling of sunshine on your face. We had it as a snack with the homemade tortilla chips we made, but this would be great with fish as well! Let us know what you think!
With Gratitude,
AnaAlicia
* Please consider paying it forward for a child that otherwise could not afford to have this experience in our classes. We strive to never turn a child away, regardless of their family's financial circumstances.
---