Three Minute Thursdays; Veggies on The Fly
Many of you know that Bella and Kenya pared back their podcast episode release schedule to better balance all the priorities in their lives. Radicle Thursdays are now on an every-other week schedule. Rather than leave you with nothing on the "off" weeks, we have decided to bring you quick, easy tips and ideas for keeping your body well nourished. So here we are with our first ever Three Minute Thursday!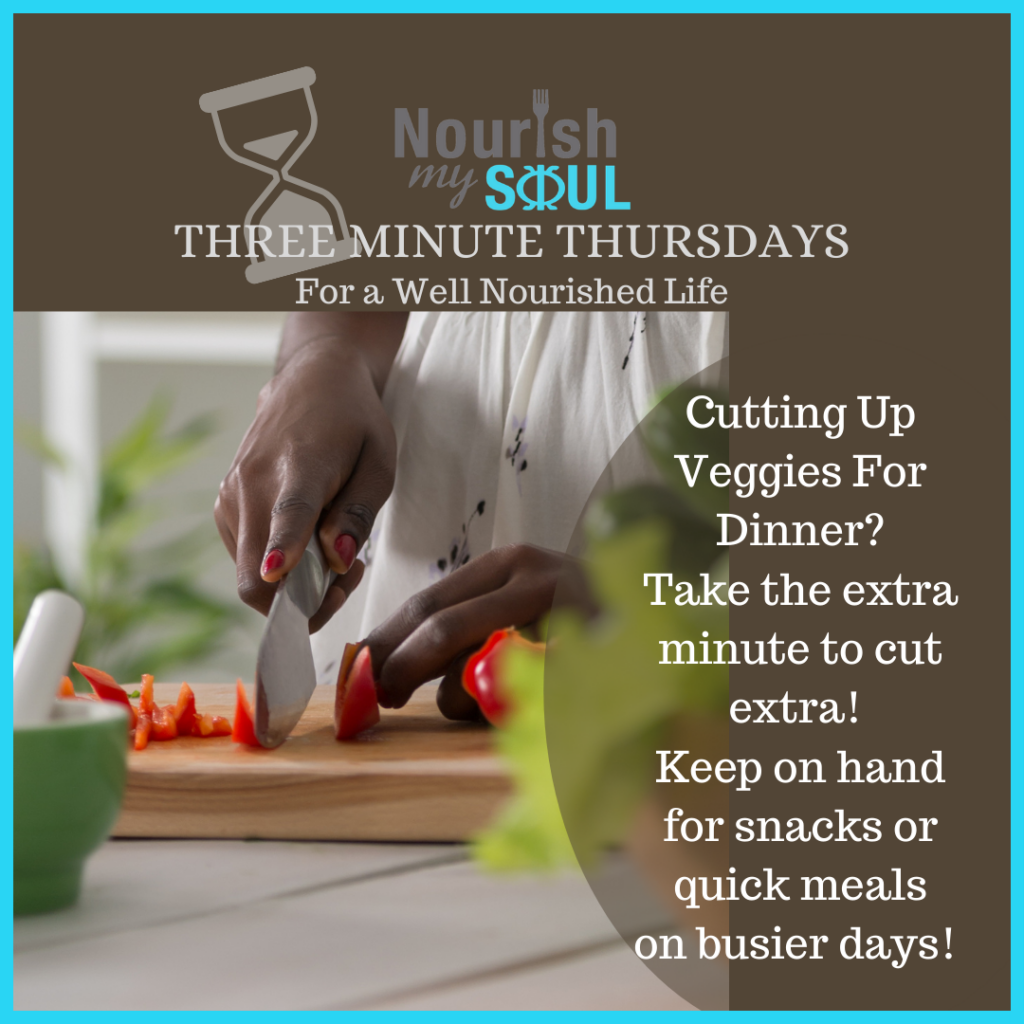 Number One Derailment of Eating More Vegetables
I hear over and over again how parents are mentally and physically fatigued, especially right now while juggling virtual learning and working from home in the midst of the stress of a global pandemic. When we are stressed out, the last thing we want to do is put in the mental effort of figuring out what to eat let alone the physical effort of then preparing it. So what happens? 9 times out of 10 it leads to opening a box of prepackaged, highly processed foods with low nutritional value. What if you had a process that made eating "real" foods easier?
Give This A Try
One day a week, maybe when you bring in the groceries or when you have time to prepare a meal, take an extra 3 minutes to cut up extra vegetables. Put things like carrots and celery in a glass with a little water in the bottom in the fridge for easy, no think snacking. Put things like peppers & onions in a container to grab and add to a quick meal on busy nights. If we are already looking at the veggies and cutting them for something else, you can get a lot of extra done for the week in just three minutes! Just think of all the energy you will save on those days where you are done adulting.
Bonus Tip
Have your child help you cut some of the veggies up. Not only will you get more done, but then they will be more likely to reach for those veggies as a snack too!
---