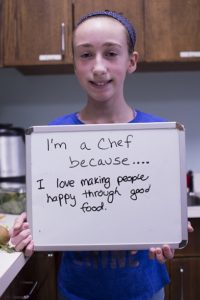 Our most popular program that is STIRRING UP CHANGE by exploring:
culinary arts

food systems

nutritional education

Leadership

Teamwork
Each session culminates with a community outreach project that the chefs decide upon to put their skills into action helping others. Chefs leave this program understanding the power that food holds to bring people together. Chefs are also provided with ongoing community outreach and leadership opportunities if they chose to participate. More on Jr Chef here.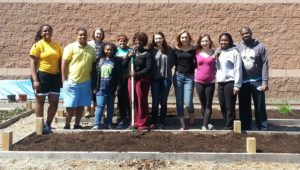 Our High School Leadership full year intensive program where young adults:
Study food systems

Assess their own community

Develop a project based on needs identified

Implement the project (including raising necessary funds)

Educate the Community
Our alumni have gone on to pursue careers in related fields and have all taken on leadership roles in their colleges and communities. More on From the Ground up here.
We strive to offer programming that addresses the needs of the community by constantly reflecting, evaluating, and assessing. Do you see a gap that needs to be filled? Talk to us, let's work together to fill that need!